Ryan partied too hard...you know he can't handle his liquor anymore since living with the Cohens!
Ryan: Ohhhh, my head....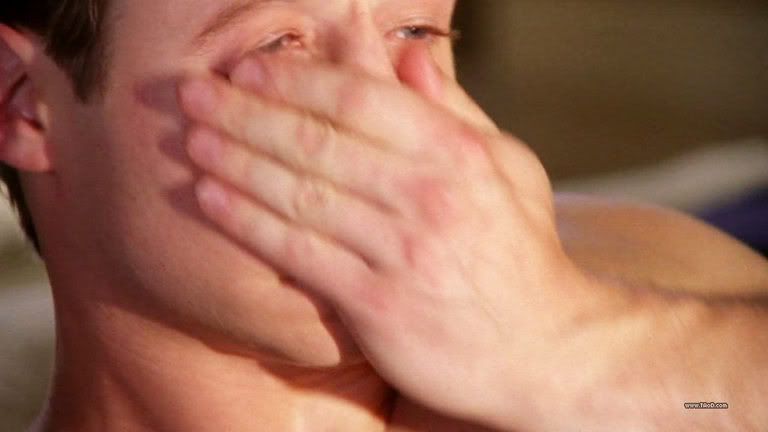 Seth: Hey man! Welcome back to the land of the living.
Ryan: What happened? Seth, how and why am I in bed totally naked?
Seth: Well...that's quite a tale, my friend.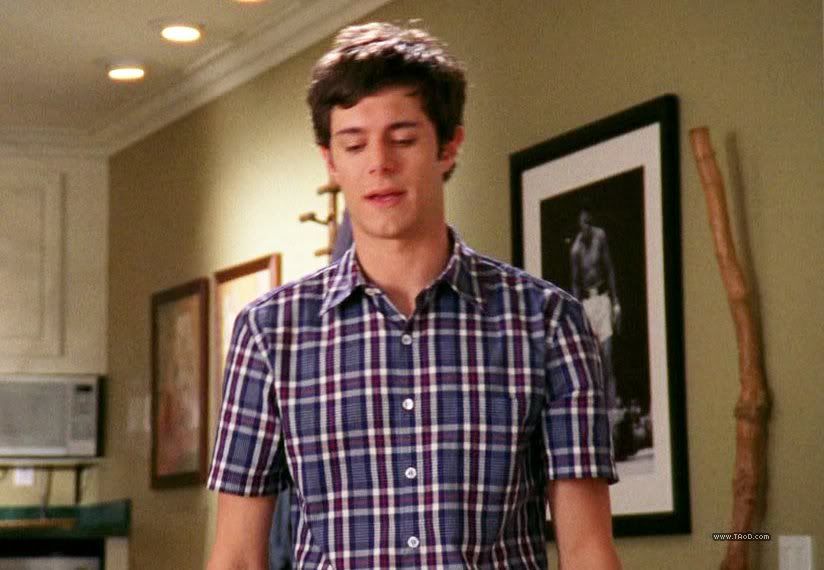 Ryan: The last thing I remember is standing in the kitchen by the jello shots, listening to that stupid joke you were telling.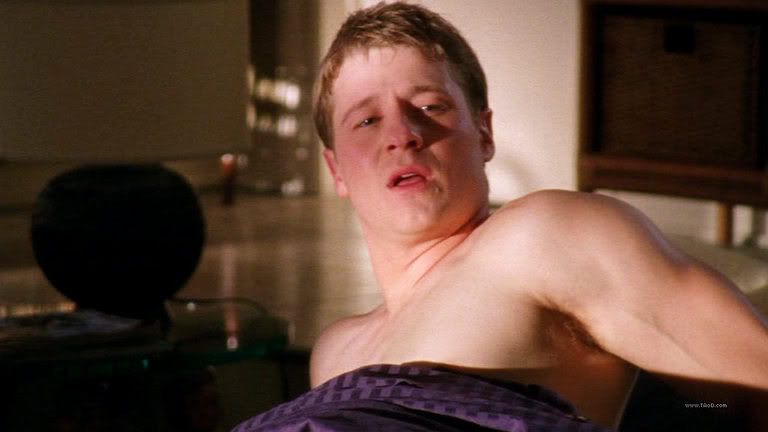 Ryan: How much did I drink?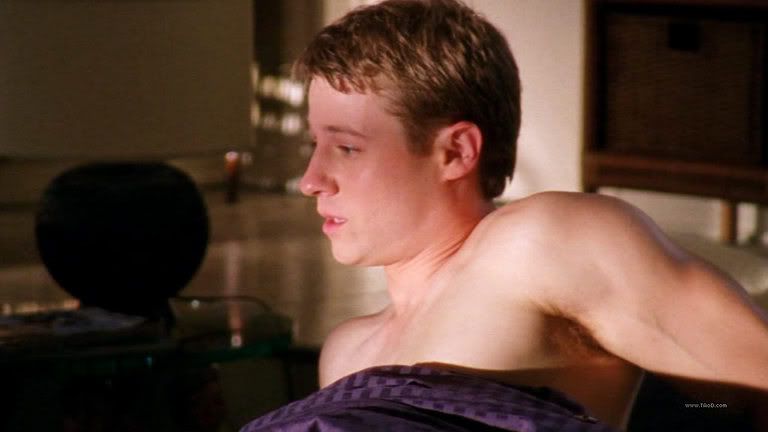 Seth: Enough to make you lose all of your inhibitions... You stripped naked and displayed your danglies proudly...in front of everyone.
Ryan: Shit! Who's everyone?
Seth: Well, for starters me, Summer, Marissa, and the 'rents! I must say, everyone was quite impressed!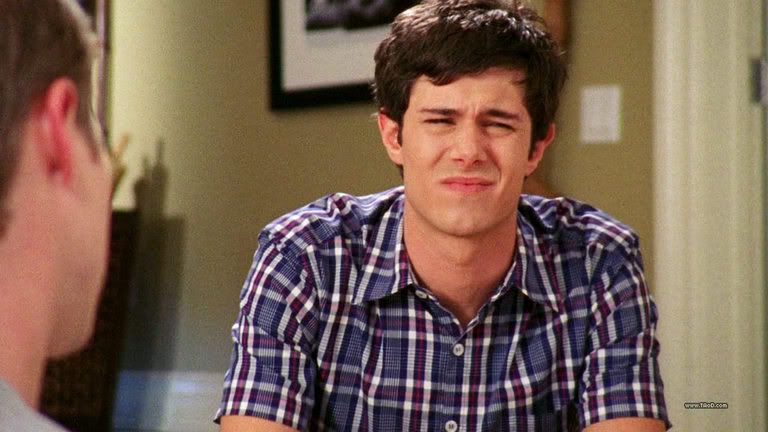 Ryan: how embarrassing...
During the days and weeks to follow
Sandy: It's ok, Ryan. We all do wild and crazy things sometimes. Right Kirsten? Kirsten? KIRSTEN!
*******
Ryan: Were you just looking at my dick...because I could very easily bust your ass.
Seth: Nooooo...I wouldn't...no.
Seth: However, if my eyes had strayed in that direction, and if my memory serves me right, you could totally be in the movies, Ryan. You know...
*whispers* the adult entertainment variety?
?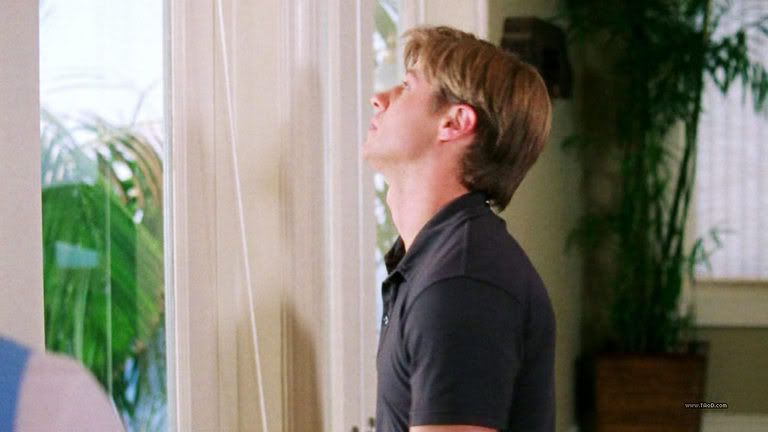 Seth: I can see it now...
Ryan challenges Deep Throat
or
Ryan does Dick and Jane
. You could make some money off of that monster.
Ryan: Really? Do you really think it's a monster?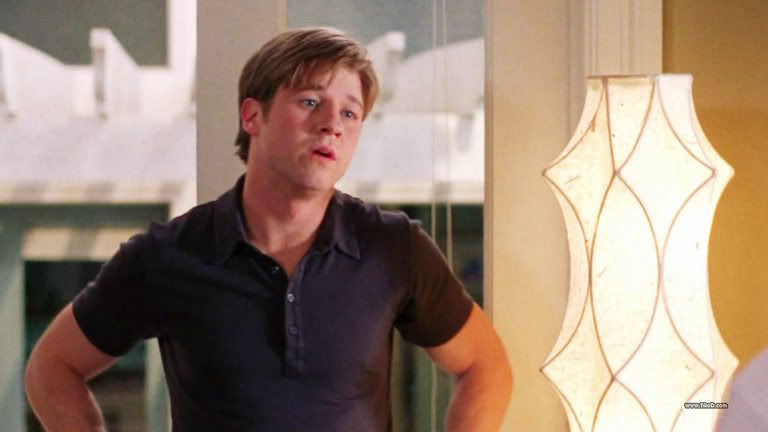 Seth: Oh yeah....it definitely is. Just ask anybody in that room the other night. Hey, no I'm not gay!
Ryan: You coulda fooled me. That sky blue sweater vest says otherwise.
***********
Taylor: Wow Ryan....who knew?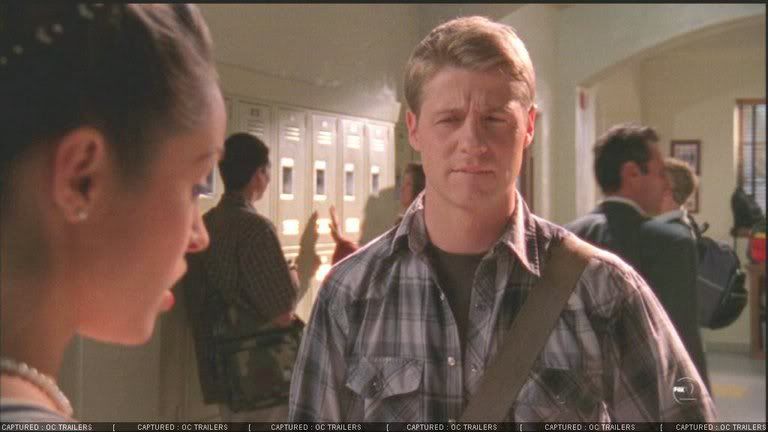 ********
Hailey: Damn Ryan! Thank God for camera phones!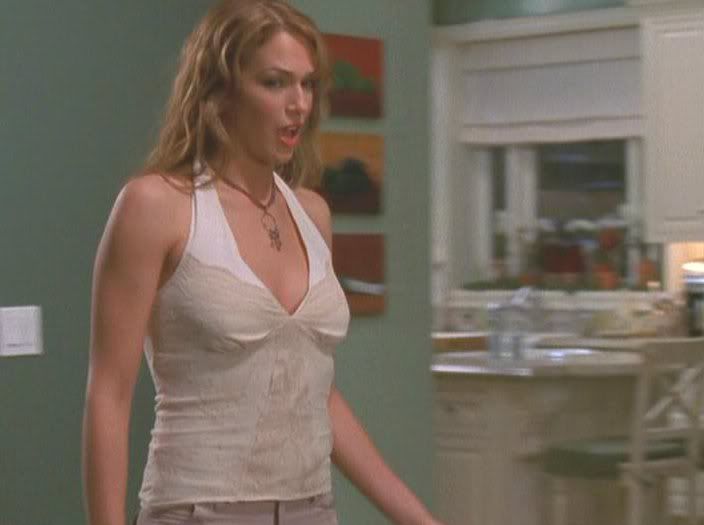 ********
Summer: Chino! Chino...AND his package!
Summer: I liked seeing that other side of you, Atwood. Every last inch of it.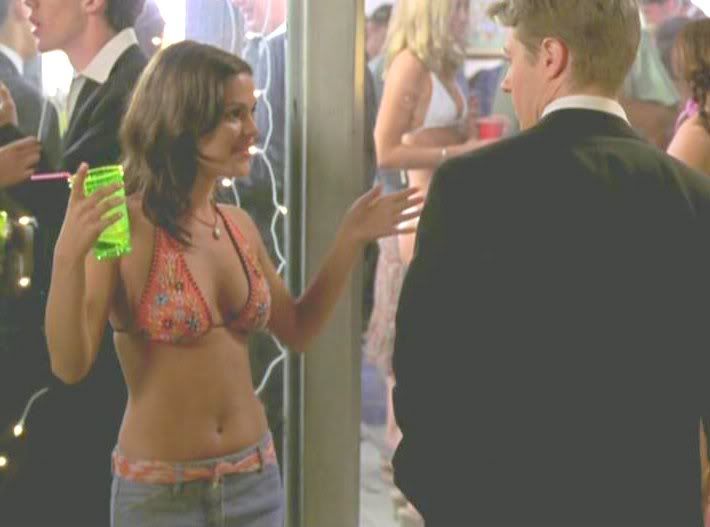 Summer: Want some jello shots?
Ryan: You're making me very nervous. Go find your boyfriend.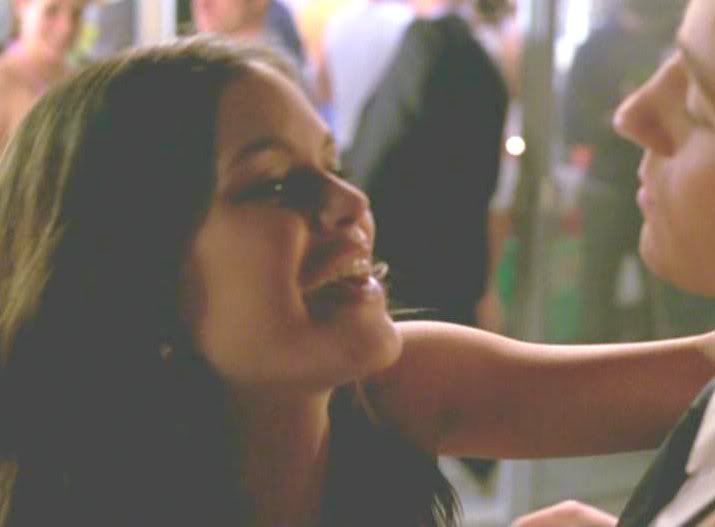 ********
Girl
#1
: Yes, he's here! Come over here right now. No, he looks shy. I don't think he'll drop his pants right here. With his pants on? Yeah...the package looks tight.
********
Ryan: Quit it, Seth!
Seth: I'm just envious...damn!
********
Ryan: Not you too, Sandy!
*******
Ryan: Umm...sorry I bumped into you, Kirsten
Kirsten: Anytime Ryan
*******
The Nana: I heard about you young man. I understand that it's not just your arms that are big....
Ryan: OMG!
Sandy: Ma...you embarrassed him.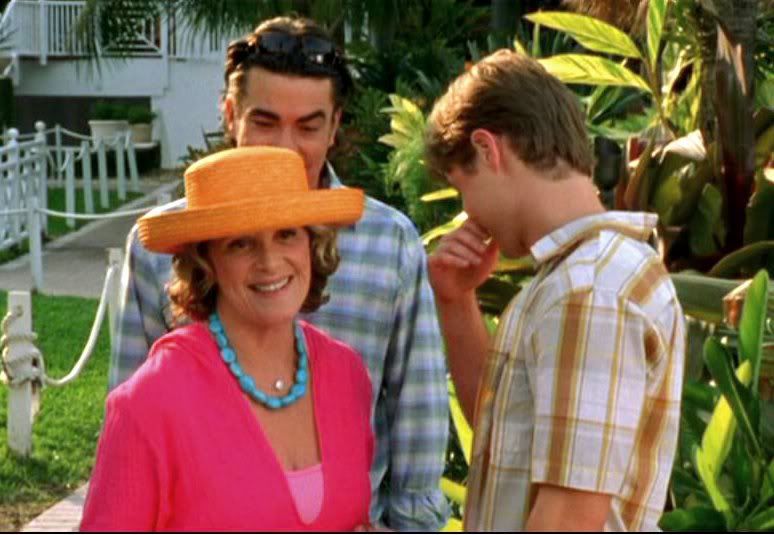 *******
Marissa: I want to see it again, Ryan!
Ryan: Okay...but that night wasn't the first time you had seen it.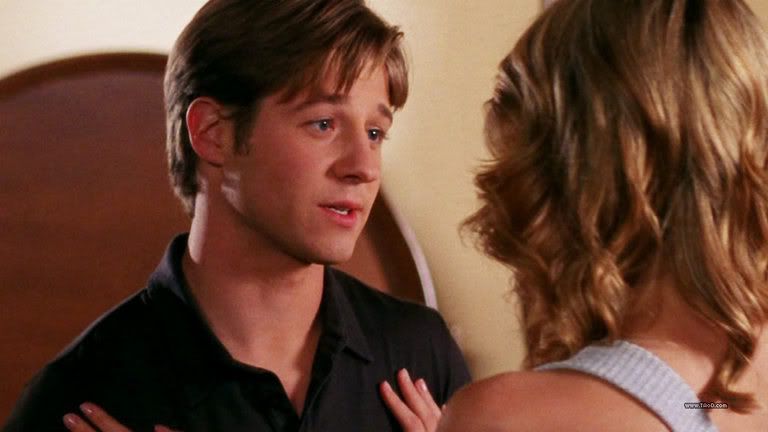 Marissa: No, but it's the first time I've seen you touch yourself and pull and stretch it like that. You even played the bongos with it! It was hot! We were all so amazed to see "another side of Ryan" that nobody wanted to stop you!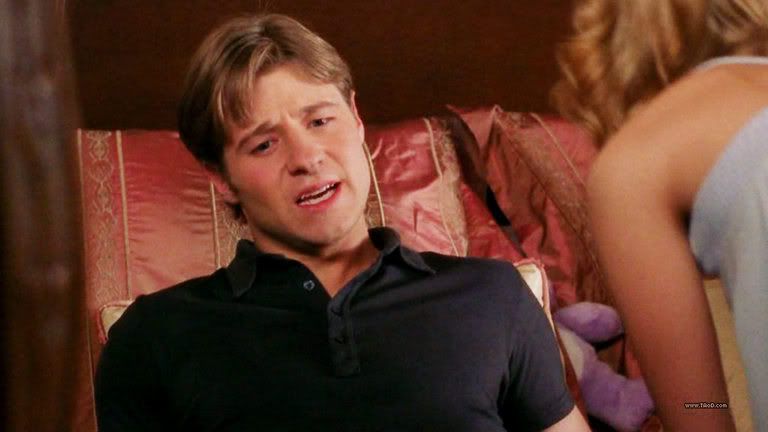 Ryan: Yeah, yeah, do that...guh
*******
Thinking Ryan:
Ryan: Hmmmm....this might not be so bad.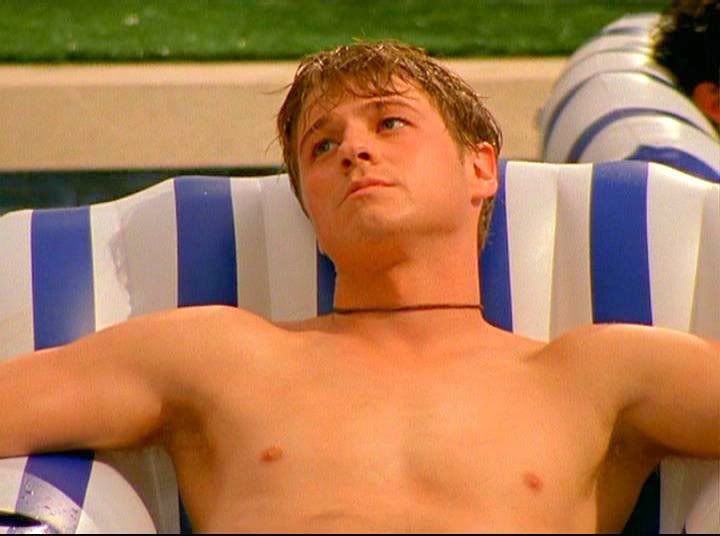 Ryan: I really need to be single though...to reap all of the benefits...
Ryan: Showing off your big danglies gets you laid. Maybe I can put that on a bumper sticker. Ha!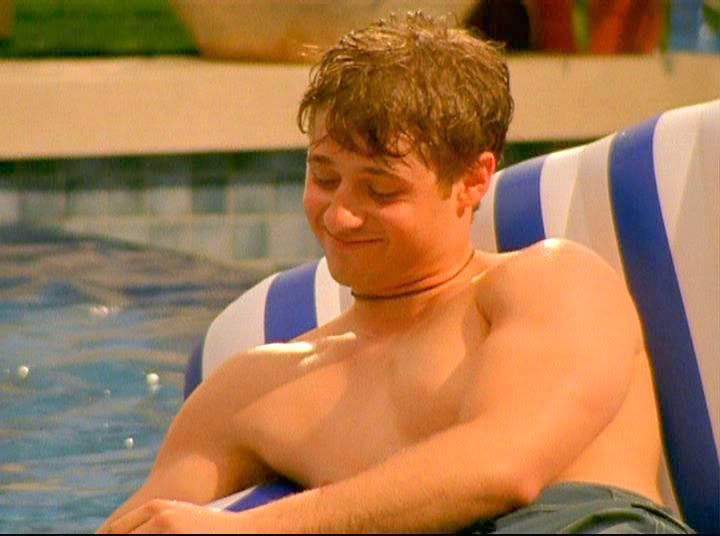 Damn, I look good in these trunks!